TerryLee WHETSTONe    816-629-4477
"Global Music Award Winner"
Entrepreneur
Hello, I hope you and your family are doing well and are feeling good! 
I believe WE all need some Healing for OUR Hearts, Minds, and Souls right now.  
MUSIC is the ANSWER!
"Music gives US a sense of self-sufficiency and nourishment. WE don't need anyone or anything. YOU can bathe in it as in amniotic fluid; it surrounds and protects YOU. It's also stable, ever-available and something YOU can control - that is, YOU can reach for it whenever YOU want." 
"We're over a year into this pandemic now and TerryLee believes we need the nourishment of music more than ever".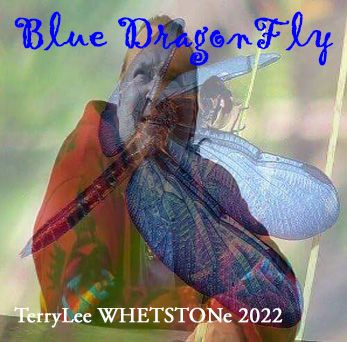 CHILDREN'S ALBUM IN 2021 -  We made it.... Released on TerryLee's Birthday --July 1st-- A Goal and Dream of TerryLee for a long time. This will be his 29th Album Release.
>> NOTICE: Limited availability - There were a lot of Pre-Sales! <<
07-17-2021
Available NOW in download format - Single Songs and/or Complete Album.
Contact TerryLee at 816-629-4477 if you would like to get a physical copy "IF" there are any left????
In A Child's Mind
Music4Winds.com
Released on July 1st, TerryLee's 69th birthday with his 29th Album. Right now this is a limited physical release and many of them were pre-purchased so there are not a lot of them left. No plans right now to release it out again very soon. There is talk if it is released again to include a booklet with a painting done for each song story to be included. Another good "Sound Healing Music" Album to add to your collection. Available by downloads here now and TerryLee hopes the young and old enjoy the music and messages within.
Read more…
close
0:00/2:11

0:00/4:37

0:00/2:57

0:00/4:18

0:00/3:35

0:00/4:39

0:00/5:10

0:00/5:45

0:00/4:37

0:00/5:09

0:00/2:59

0:00/3:58

0:00/3:19

0:00/3:17

0:00/4:01

0:00/2:10
Come join Eric Atchley Sr. and TerryLee WHETSTONe on their journey in Music and Film.
"The Two Directors"
2020 - Eric has join the team and partner of Ahwatukee Productions LLC releasing his first album January 2021 and there will be more for you to add to your playlist and library of music and video's to watch again and again.
2021 - Angela Hansen has join the team of Ahwatukee Productions LLC. She brings her voice, guitar, Mandolin, some keyboard knowledge, plus add some good looks to this group.