TerryLee WHETSTONe 2020 Inductee into the Indie Music Hall of Fame in Hollywood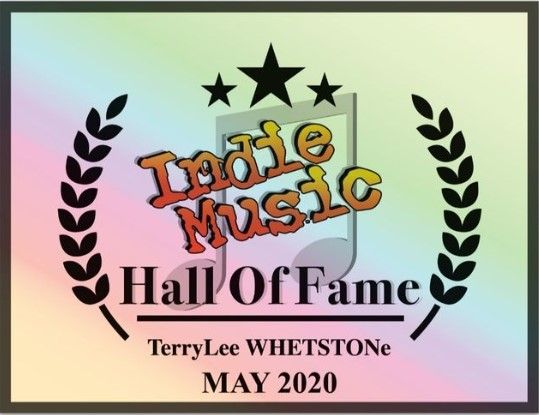 TerryLee WHETSTONe    816-629-4477
"Global Music Award Winner"
(23-World Class Music Award Winner - 2020 Inductee into the Indie Music Hall of Fame in Hollywood)
Entrepreneur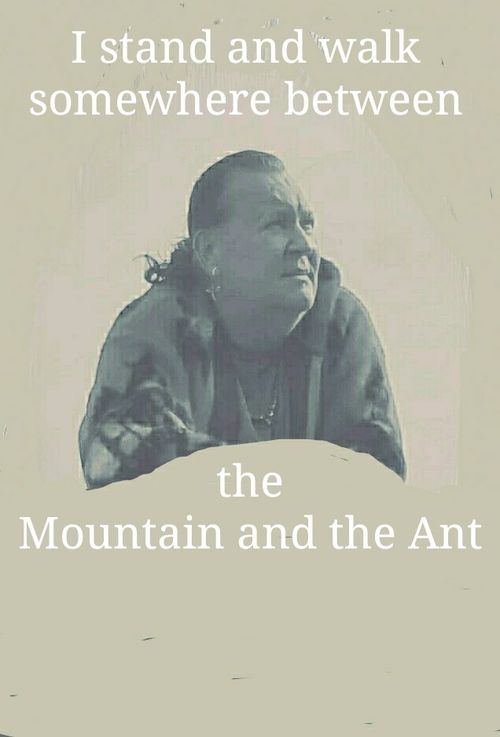 Recording Studio: Audio/Sound Engineer, Mixing Engineer, Mastering, Music Producer, Composer, Backing Tracks, Musician, Recording Artist, Performer, Professional Speaker, Story Telling
Short Film/Video Producer: Movie Soundtracks, Recording, Editing, Sound Engineer, Producer, Director, Screenwriter, Production Designer, Art Director, Cinematographer, Choreographer, Editor
Here for YOU....   816-629-4477 
Guilds:  ASCAP 
External links:  @Music4Winds (twitter.com),       Vanity URL:  imdb.me/TerryLeeWHETSTONe
TIKTOK: @TerryLeeWHETSTONe0,                           Facebook (Main Page of 7): @Music4Winds
A long time ago a elder full-blooded American Indian who's name I have forgotten unfortunately.  He told me this, when he saw my fine art works. "I was a ancient spirit with many messages to share to the world. I would have many ways to share these lessons/messages to the world. I would be laugh at with many trying to destroy me. I was to stay strong and never look back or question what comes forth. There is a lesson and message each time also for the self. So speak out also through your signature. Spell your last name with all capital's except for the last "e". This is to remind you to always walk as a humble man. People will not remember your first name when you are gone so give them a name to remember with your last name signature. Stay humble in your walk and your words will follow."       Forgotten Name 
TerryLee Whetstone's performing and artistic honors include:
TerryLee Whetstone's performing and artistic honors include:
2023 - Album #31, "ME-WE", We Are One Released with 18 songs and a little over one hour running time of music.
2023 - January, Credit No. 13/09, GOLDEN EYES Certificate of Achievement for Music/Video, "Revisited - Life is Short".
2022 - September, IMC 4-Time Winner. Indie Music Channel Awards in Hollywood, California. Best Children's Recording, "The Crows             Lesson", Best Children's Artist, "The Crows Lesson", Best Soundtrack Song Writer, "Tribal DragonFlies", Best Easy Listening                 Producer, "Blue DragonFly".
2022 - September, MUMBAI Intertainment. Winner of this international Film Festival in India, Film "Revisited - Life is Short".
2022 - July, MDIFF Winner. Multi-Dimensional Film Festival, for Best Music Video with film "Revisited - Life is Short".
2022 - July, MDIFF Winner. Multi-Dimensional Film Festival, for Best Composer of film "Revisited - Life is Short".  
2022 – January-February, TerryLee's 30th album, "Blue DragonFly" planed for release with 18 songs and possibly a 19th song surprise. 
2021 - September, Indie Music Channel Awards: "There is a Message.... Listen" Album, three personal awards: Best Easy Listening Producer, Best Children's Recording, Best Children's Songwriter, and One award for being a part of a International Collaboration - La Sagrada Familia under Best World Artist category.  
2021 - July 1st, Released 1st Children's Album, "In A Child's Mind", 28th album.  
2021 - February 16th, Alignable named TerryLee Local Businessperson Of The Year 2020-2021.  
2021 - Healing Flute Award, at the NASFA, Native American Style Flute Awards, A World Class Flute Organization.  
2020 - Inducted into Indie Music Channel Hall of Fame in Hollywood, California. This is so far the highest level TerryLee can think of so far in his Life. The Question is, "Where will his next steppingstone take him?" Also, winner of 7 awards this year. 
2020 - January, released 27th album. TerryLee says this so far was the hardest album to do. C.H.A.D. (Child Hovers Above Dimensions), Tribute to his son Chad R. WHETSTONe. On March 6th, 2019, Chad took his journey to the Spirit World from Acute Child Leukemia at age 34. Until this happened the hardest album was in 2015 with release of his 22 albums, Life.... Is The Journey. This album was written like a book. His chapter/song title connecting you to the next chapter/song at the end of each chapter/song. "C.H.A.D. - Child Hovers Above Dimensions" album brought home 7 awards from the Indie Music Channel Awards. 
2019-2020 - Composed soundtracks for Native short films in Canada. The first film, titled, "The Gentle Snow" and can be watched on the video page. The second film is in the Film Festivals right now and not available and titled, "The Return of the Raven". 
2013-2019 - "WORLD CLASS MUSIC AWARDS" Indie Music Channel Awards winner. 2019 - 26th Album, "W.O.R.L.D.  P.E.A.C.e.?", brought home 3 awards: Best Easy Listening Producer, Best Folk Recording, and Best Folk Song  
2018 - 25th Album, "Stepping Stone", (A quarter of a century in TerryLee's music is available to the world), Brought home 2 awards: Best Children's Recording, and Best Sound Track Recording.  
This makes TerryLee a 12 times World-Class music award winner.  
Album #27, 28, 29, in the works by branching out into Blues and Folk along with his "Sound Healing Music".  
TerryLee also entered the video world in 2018 entering a video titled, "Black Water" which made the finals at a World CLass Music Awards in Hollywood.  
2013 - "WORLD CLASS MUSIC AWARDS" Indie Music Channel Awards 2013, 1st Place for Best Easy Listening Recording. Track #11 from his latest CD "Pnaci", Calling the Spirit World.  
For over 40 Years TerryLee's artworks which have been written about over and over are "a story within a story", "Spiritual in content, but finds humor where it is needed". He has won multiple awards around the country and his arts have found homes in over 16 countries. 2008: Pendleton Woolen Mills selected Whetstone's painting titled "Record Keeper" for their 2008 Legendary Series blanket.  
2013 - July 24th, The Fringe Festival review on Moses Brings Plenty & Group with Guest TerryLee WHETSTONe last night, 07-23-13 got a rating of 5 out of 5! Wow, you missed a powerful night of music and stories which reached into the hearts of many. Come on out (up or down), which ever direction you are from Union Station and come see the event downstairs. First, We all want to thank those who were here for our opening show. It was a hot show and well-liked by all the comments that were made. Don't miss the Wednesday night program. Come out to hear us in stage at 6 P.M. Wednesday! We will move your World in a good way with Heart Throbbing Music........... Prairie Moon by Brings Plenty at City Stage - Union Station, Moses Brings Plenty, and his Brings Plenty Band these following dates and times. * Come by TerryLee's table - "Pnaci" World Class Music Award Winner" up for Best Flute CD at the Aboriginal People's Choice Music Awards in Canada for 2013. Latest CD hot off the press, "One People" with TerryLee WHETSTONe & Gene Krahenbuhl. Mo and Brings Plenty Band are known around the world.... MO BRINGS PLENTY Actor - Model - Musician - Spokesman - Lakota. TerryLee is a World Class American Indian Flute Award Winner for 2013 for Best Easy Listening Fawn Recording Artist and in the Finals in the Canada People's Choice Music Awards for Best Flute CD. On Stage July 24th at 6 P.M. - TerryLee WHETSTONe opening song. On Stage July 25th, at 9 P.M. - TerryLee WHETSTONe opening song Come join us for an experience you will never forget. The music will spiritually move you as we share our culture with you through music, Stories, and performances. "Prairie Moon", Brings Plenty, Description: Native contemporary music, dance and storytelling. 
2012 - Best Easy Listening Song and Best Easy Listening Recording Artist for the 2013 Indie Channel Music Awards held in Los Angeles. Then winning on all accounts.  
A most personal honor came in 2012 when Whetstone set out to attend a powwow in Tonganoxie, Kansas, hoping to meet a very highly regarded Elder, Russell Means.  Arriving to discover Means had been hospitalized much to his disappointment, but Whetstone was pleased to discover Means' daughter had come in her father's place. The powwow officials honored Means' daughter with a very special Pendleton blanket; the "Record Keeper" blanket – the very one TerryLee had been honored by Pendleton Woolen Mills to use in their 2008 Legendary Series.  Whetstone met Means nephew, Moses Brings Plenty, who had come to speak to the people and invited TerryLee to play his flute during his presentation, again another honor.  At a following event, Moses shared with Whetstone that the family had used his blanket during the memorial service for Russell Means, showing Whetstone once again, we are all connected, all One, inspiring his art in painting and flute playing.  
Whetstone has written, performed, directed, choreographed, and produced 29 albums, 25 through his own Ahwatukee Production Company and 2 produced under the Plume Music label, and two others through independent shops. He has been a finalist with the Indian Summer Music Awards, Native American Music Awards, World Class Just Plain Folks, and the World Class Indie Channel Music Awards 
WHETSTONe's spiritual connection guides him in all his endeavors to share Creators gifts through his flute playing, painting, jewelry design, and writing poetry.  His art is shared throughout many museums, gift shops, galleries, trading posts, all around the United States and internationally.  
"The flute is a Life it comes from a branch of a tree or is taken from the trunk of a tree.  The tree has a voice even though we do not hear it in the tree form. Once a craftsman or artist reshapes the wood and gives it a way to speak, we provide the breath the lungs for its voice to speak to us all, the same as we push air through our own voice box to speak. The flute is a voice, which not only touches the listener, but it touches me each and every time I provide the breath for it to speak.  Having performed at so many different events and genres from private parties to large public events, one thing remains consistent throughout.  The flute is a Life, with many values, touching so many people in so many ways; all positive and good. I offer sound healing music...." 
Walk with One Heart, One Mind and always keep Respect in front of you.